Pitio Whiskers

Mob(s)

Dominant

Yes, of the Überkatz

Date of Birth

January 4, 2009

Date of Death

Early July 2016

Cause of Death

Hit by a car

Parents

Litter-Mate(s)

Mate(s)

Children

Possibly VUKM022,

Gyllyngvase

,

San Luis De Sabinillas

, VKUF078,

Jackie Chan

,

Mulan

, and

Shlafmuezchen

Known For

Famous rover

Also Known As

Third dominant male of Uberkatz
Whiskers
Pitio(VWM139) was born on January 4, 2009, into the Whiskers. His mother was Ella and his father was Thundercat. Pitio had three other brothers: Marxx(VWM136), VWM137, and Mimaji(VWM138). In April 2009, VWM137 disappeared and was assumed predated. The rest of the litter survived to adulthood. In December 2009, Pitio went roving for the first time along with his older brother Gump at the Toyota. By the time Pitio was two years old he was one of the Whiskers' biggest rovers and was frequently seen at the Toyota, Kung Fu, Sequoia, JaXX, and Lazuli. It is unknown if he fathered any pups during his time roving at those groups. In 2011, his father Thundercat started to rove with him after Ella lost dominance. In December 2011, Pitio's brother Mimaji was hit by a car and died, leaving Pitio and Marxx as the survivors of their litter. In July 2012, Pito left the Whiskers for good along with his older brothers Rozza and Gump.
Überkatz
The three males joined the nearby Überkatz. As the youngest male, Pitio had little chance of taking dominance. Gump became the dominant male alongside the group's dominant female Tina. Pitio didn't stay in the group very long and soon took an interest in roving again. Within a month, Pitio left the Überkatz.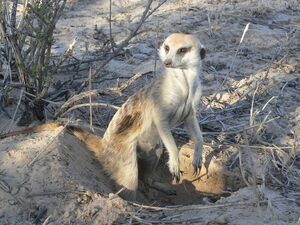 Hooligans
In July 2012, he joined a small mob called the Hooligans. The mob was made up of two females and a young male, but Pitio did not attempt to take dominance. In August 2012, he rejoined the Überkatz, but he quickly returned to the Hooligans. He asserted dominance over the younger male Fat Jesus, but he spent much of his time roving, particularly at Cave Men and Lazuli, rather than taking up a permanent dominant position, possibly because the group was so small. In October 2012, Pitio returned to the Überkatz. Shortly afterwards, the Hooligans dominant female Nik Nak was predated and the last two members disappeared.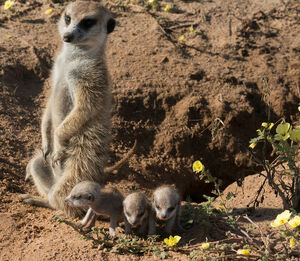 Überkatz
Pitio resumed a subordinate role in the mob and spent much of his time roving at rival groups, such as the Van Helsing. However, in July 2014, Pitio overthrew his brother Gump and became the new dominant male of the Überkatz. Ever since he established dominance, he did not go roving. As the dominant female of the time Frosting is Pitio's niece, it is unknown if they have ever bred. Pitio, along with Frosting and their lone pup were killed in early July 2016 after being run over by a car on the main road, bringing the Überkatz mob to the end. Pitio was Ella's last living offspring as well as Thundercat's.
Links