Meerkats123

Knowledge of Meerkats

Expert

Favorite Mob

Whiskers

Favorite Meerkats

Zaphod,Ella,Burdock, Piglet, Tofu, Popple,Stinker , Drew,Jogu, Mozart, Thundercat,Beaker,Nugget etc etc etc etc

Other Wikias

Meerkats Famon Wiki, Dogs & Cats Wiki Dogs & Cats Famon Wiki, Wolf Role Play Wiki, Wolves Wiki Hogwarts RPG Wiki

Known For

Being One of the Friendliest Users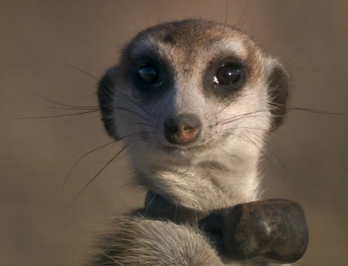 About me
I love meerkats. dogs and many other animals. Although I stongly dislike snakes and rats When I came upon this site about a year ago, I was looking to find out how many members the Whiskers had. It came up as a link on Google . I have been editing here since just not as a registered user. My favorite KMP group is the Whiskers. My least favorite one is the Commandos. I own just about evrything related to Meerkat Manor. I wish they would use the meerkats' real names though! I didn't know what a meerkat was until I saw the show.Resently, I became a Friend of the KMP Please note: I am a she not a he.
My favorite linnks
http://www.youtube.com/watch?v=RvnsJ0Zfw4k&feature=channel
http://www.youtube.com/watch?v=cMIRwCNvI94&feature=related
http://www.youtube.com/watch?v=Ha8dUL5thXI&feature=fvw
Community content is available under
CC-BY-SA
unless otherwise noted.